The ultra-luxury car, planned to debut next spring, promises big power, long range, and cutting-edge features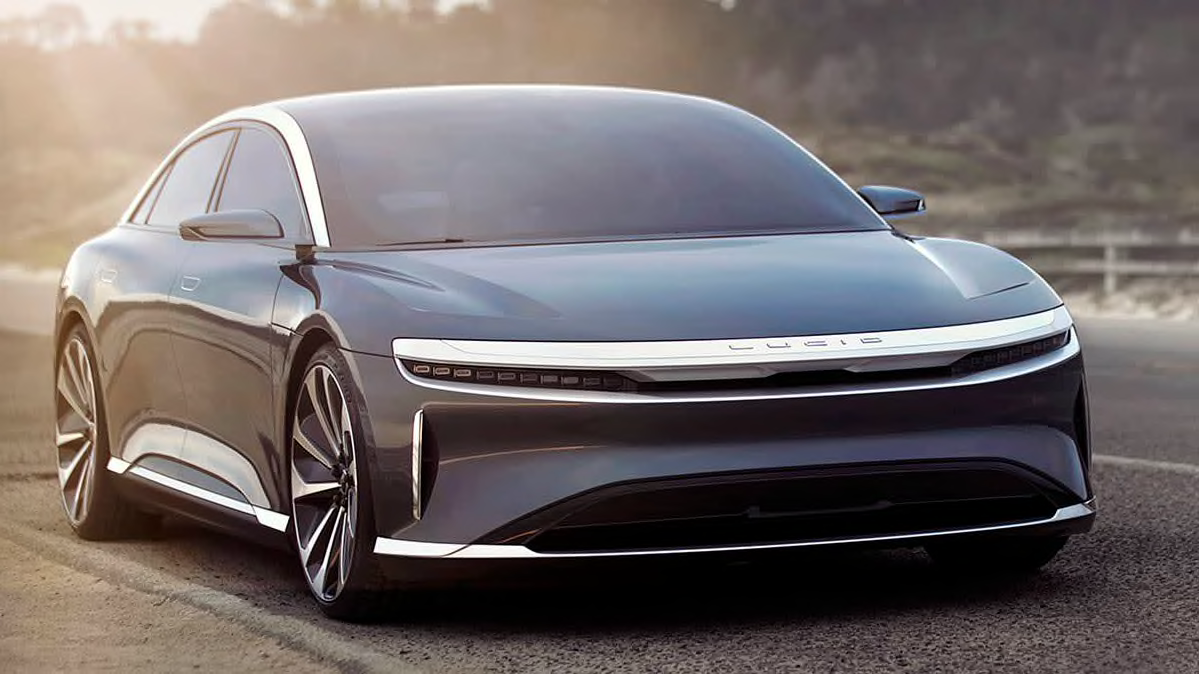 Silicon Valley–based Lucid Motors unveiled its first planned production model—called the Lucid Air—during an online presentation last night. Years in the making, Lucid has started prototype production of the electric Air at its Arizona factory, with the first models projected to reach customers in spring 2021.
Priced in the ultra-luxury segment that is home to the BMW 7 Series, Mercedes-Benz S-Class, and Tesla Model S, the Lucid Air electric sedan will compete based on power, range, and opulence.
The new automaker announced plans that follow what has become a trend for start-up electric car companies: Launch with a premium, high-dollar sedan, follow with an SUV, and then roll out more affordable models. For now, the elite Air takes aim at the $100,000 club, where established players are competing for slices of a small sales pie.
Lucid Motors enters the fray with a platform, battery, motor, and electronics that were designed in-house, all with an emphasis on compact design. This strategy has enabled some packaging efficiencies, and company officials say that these core technologies were developed to enable cost-effective mass production.
Here's what we know so far about the Lucid Air.
What it competes with: Cadillac Lyriq, Porsche Taycan, Mercedes-Benz S-Class, Tesla Model S
What it looks like: A smooth luxury sedan with a flat back and contrasting top.
Powertrain: 620-hp from a single electric motor, 800-hp from dual electric motors, 1080-hp from dual electric motors; 1-speed direct drive; all-wheel drive
Price: $80,000 to $170,000
On-sale date: Spring 2021
[ more ]